Hello storytellers! Happy Wednesday.
Last week, I wrote about starting to #breakthebias with shows like Phoebe Waller-Bridge's Killing Eve.
This was after my conversation with Gina Rippon about the myths of the female and male brains, so I focused on gender roles and breaking the stereotypes we hold about what women and men should be, do and look like. But of course, there are also harmful stereotypes that need breaking for certain cultures, religious groups, sexual orientations and identities, classes and so on.
And born from those are damaging ideas that inform how we think about the feminist movement. Assumptions about who feminism is for, and who it is not for.
In the West, at least among white Westerners, one ethnic group in particular often gets the label not feminist: Arab people. Nadine Naber lays this out nicely in her TedX Talk, Arab Feminism is Not an Oxymoron:
Nadine "illustrates how stereotypical understandings of both 'Arab culture' and 'feminism' lead many people to believe that Arab feminism is an oxymoron," which - to be clear - it is not. She goes on to debunk this completely in her talk and demonstrates that not only does Arab feminism exists, but there are in fact, many different kinds of "Arab feminism."
My guest this week has come up against similar stereotypes that have resulted in people, organisations and cultures attempting to silence her... because what could she - an Arab woman - possibly have to say about feminism? 🙄
I spoke with Farida D., an Arab Gender Researcher and author of Rants of a Rebel Arab Feminist, who writes about the "everyday oppressions" women face, and how no matter our culture, we are all connected under the one patriarchal system.
And let me tell you, she has a lot to say about feminism. She is incredibly wise, witty, and magnificent at conveying these complex and nuanced issues in an easy to digest way. She is the kind of writer that brings about light bulb moments with one sentence. Or what Oprah might call 'aha moments'.
However, her brilliant, necessary words were dangerously close to never being heard. For one, because she has been continuously silenced within her own community, having to write under a pen name to protect her identity. About this silencing, she has written:
"I hate silence. You would too if you were forced to wear it over your voice and your body every single day. Silence is not just an absence of sound, it is a lifestyle for Arab women."
Taken from Today's Wonder Women by Asha Dahya (who will be featured in an upcoming episode)
Nevertheless, she began to use her voice by writing down thoughts and observations in a notebook that she kept hidden away. She did this for seven years before deciding to publish it.
But when she went to Western publishers - having already been silenced by publishers in her own community - they told her that nobody is interested in what is happening with Arab women because it isn't "relevant to the West". She was also told that she was "too aggressive" and that her work was too disrespectful to Arab culture!
Let's just let that sink in for a minute.
Farida writes about the discrimination, oppression and suffering of women within Arab culture, and that is labeled too disrespectful to the culture itself??
This really shows where priorities lie and whose voices matter most. Whose perspectives we think are worth listening to. Whose feminism is important.
Farida's story turns out to be a happy one, because she had the determination and courage to self-publish, without any outside support. And guess what?? People LOVE her work and very much want to hear what she - and other Arab women - have to say.
Farida has gone on to publish over 10 books! All with an incredible response from the community she is building (she has over 150,000 followers on IG where she shares her words every day).
Those publishers didn't think that "Arab feminism" would sell. But of course, they make their decisions based on what they perceive will do well in the market. So why did they think that a book about feminism wouldn't do well in the current climate, where the movement has been gaining momentum and seeing a huge, global resurgence of feminist organising? Where five years ago, the 2017 Women's March was the largest single-day protest in U.S. history with millions of people across the world participating in sister marches to show solidarity? Where being a feminist is "cool again" in pop culture, in (some) politics and even in the corporate world?
Because the feminist movement - and those who support it - have their own biases that need to be broken. Feminists are not just well-to-do white women who are climbing the corporate ladder and "girl bossing" their way to the big CEO positions.
Unfortunately, just as the story of humankind has defaulted to the story of mankind, the story of womankind has defaulted to one kind of woman, and she is white, among other things. Farida's story is a great example of how this too often is still the case, even with the rise of intersectional feminism.
One message I am always keen to get out with this podcast is that there is no single story of woman, she comes in all different colours, religions, classes, abilities, sexual orientations and so forth. She - and we - are not a monolith. To make the greatest impact, we need to hear all perspectives, especially those that have been historically silenced. Anything short of that isn't truly feminism.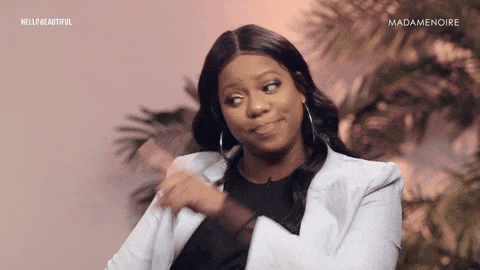 That's all for today. Thanks for being here and holding space for (all different perspectives of) woman's story!
xx
Anna
Follow along, share the story, or get in touch!